XeedQ GmbH's mission is to democratize quantum computing. Our vision is to bring quantum processors to the reach of innovators and problem solvers and empower them to implement quantum solutions that make an impact on society and life as we know it.
We at XeedQ GmbH believe that the most disruptive innovations of the imminent quantum computing revolution would emerge from unknown entrepreneurs working from their garage or a dorm, very similar to the dawn of the information technology era. So, XeedQ GmbH's mission is to deliver affordable quantum processors to these innovators and early adopters to give a head start and catalyse their "next-big-thing".
XeedQ has been awarded a grant of 30 million Euros by the Quantum Computing Initiative of The German Aerospace Center (DLR) to develop a scalable quantum computing technology that could deliver a 32-qubit, fault-tolerant quantum computer by 2026. Leveraging on this, our technology roadmap is poised to develop very-large qubit numbers and achieve ultra-high quantum computing powers before the turn of the decade.
Founded in 2021, XeedQ GmbH is a deeptech company based in Leipzig and Ulm, Germany that specializes in quantum computing technology using spin qubits in diamond. These qubits are the fundamental quantum entities formed by electrons; they exhibit the quantum nature and the concomitant quantum benefits, astonishingly even without requiring any artificial or man-made special conditions. XeedQ's quantum processors are solid-state, compact, robust and energy-efficient systems – offering a practical quantum computer for mass markets.
We are a team of professionals with exceptional track records in technology, business, and entrepreneurship. Our technology team has a combined experience of more than 50 years, outstanding publications and R&D achievements. In addition, our scientific advisors are world-renowned experts in this field. Our business team and advisors have more than 100 years of combined experience in entrepreneurship, corporate affairs and finance.
We wish to be a market leader in this eco-system to provide affordable, sustainable and practical quantum hardware that enables next-generation technopreneurs. Currently, XeedQ GmbH is open to investors, partners and collaborators who share our passion to play a pivotal role in the quantum revolution.
Dr Gopalakrishnan (Gopi) Balasubramanian, co-founded XeedQ GmbH with a vision to make quantum computing affordable and accessible for next-generation problem solvers and innovators.
In his role as the CEO of XeedQ GmbH, Gopi has used his leadership and networking skills into building a world-class technical and business team for XeedQ. The agility of this expert team enabled XeedQ into launching the first-to-market 4+ qubit mobile quantum processor – XQ1.
Gopi's scientific and technical expertise in diamond spin-based quantum systems spans about 16+ years. Since 2006, having spent various research leadership roles in Germany – University of Stuttgart, the Max-Planck institute – Göttingen, and Helmholtz Institute-Dresden, Gopi made pioneering contributions to the field of quantum sensing at its forefront. This includes authoring several high-profile publications, securing prestigious grants, collaborating with world-class researchers including Nobel laureates.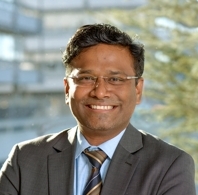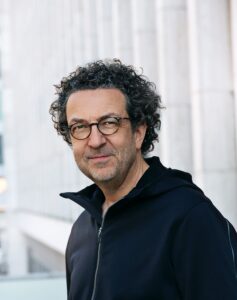 Jan Sperlich, joined XeedQ GmbH in January 2022 as Chief Commercial Officer (CCO), to drive the deeptech companies' path to commercialization. Currently, he is in parallel Managing Director of GRAVIS – the largest independent Apple reseller in Germany and largest Apple Authorised Service Provider (AASP) in Europe.
Jan Sperlich looks back on over 20+ years of a very successful career with well-known international Information Technology companies. At APPLE Inc, Jan Sperlich led the country sales management- and system engineering team for all major business, science and education accounts in Germany and Austria. He was also a member of Apple's management board in the region.
Earlier Jan Sperlich was an executive responsible for all business with federal and international clients of ORACLE in Austria. In his role, he led major IT projects of Oracle with the Austrian Federal Army, United Nations and OSCE.
Jan Sperlich has graduated in Business Administration and holds degrees from University Leipzig, Graduate School of Management HHL (Germany), Dublin Institute of Technology (Ireland) and OUBS, Milton Keynes (UK).
Stay tuned to know more about our team and advisors…