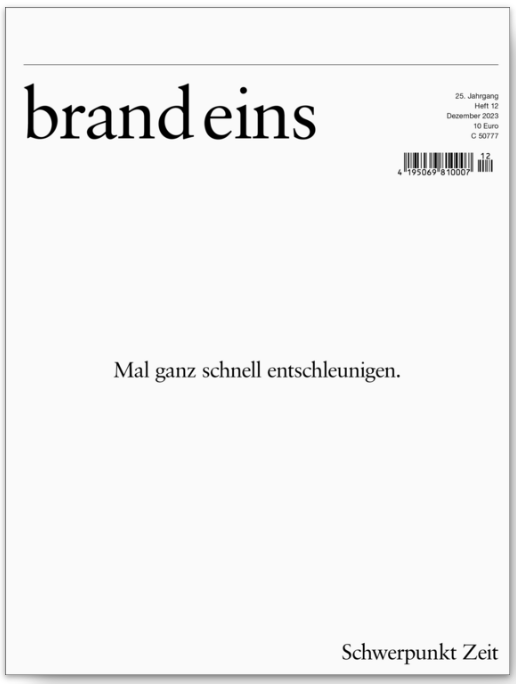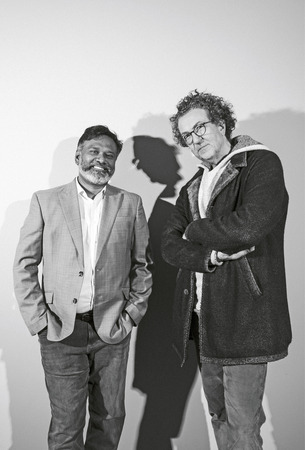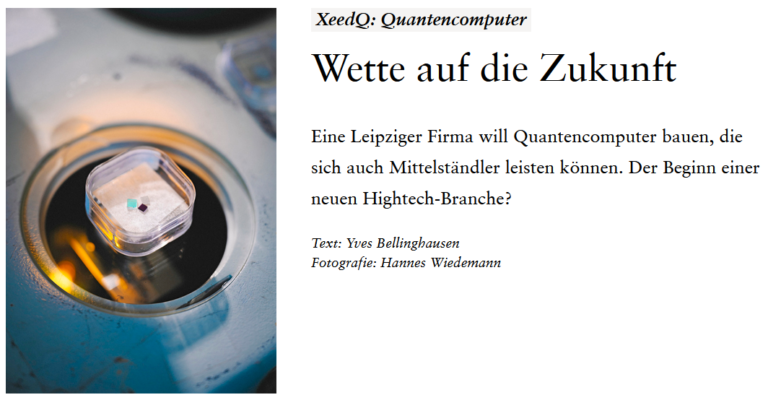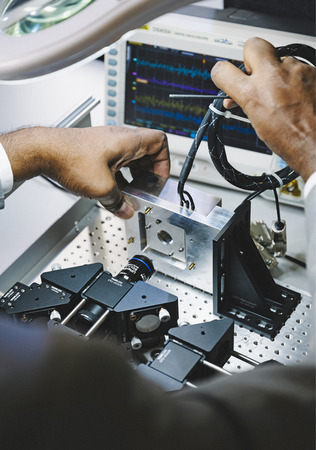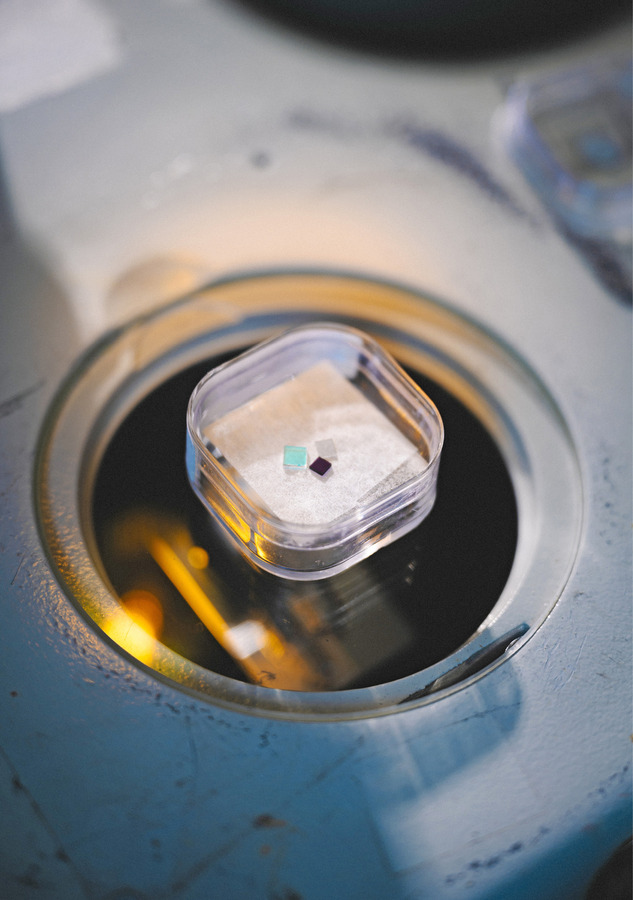 We were privileged to be showcased in the December 2023 edition of brand eins, where we had the opportunity to discuss XeedQ's vision and our role in shaping the Quantum future.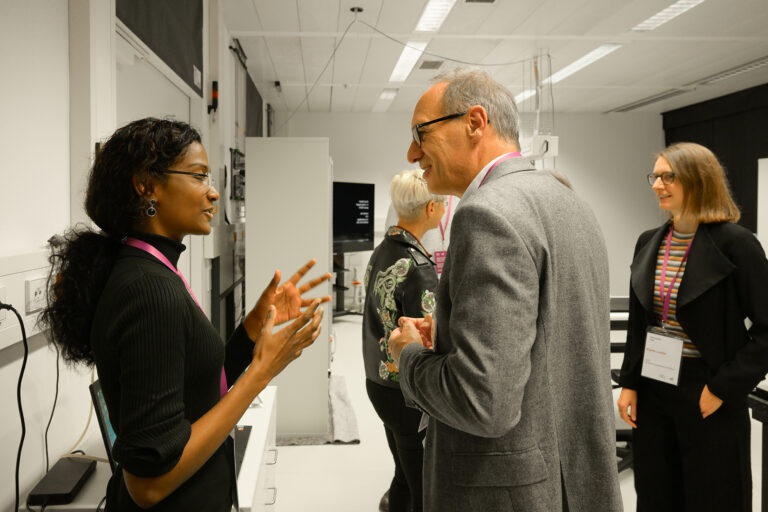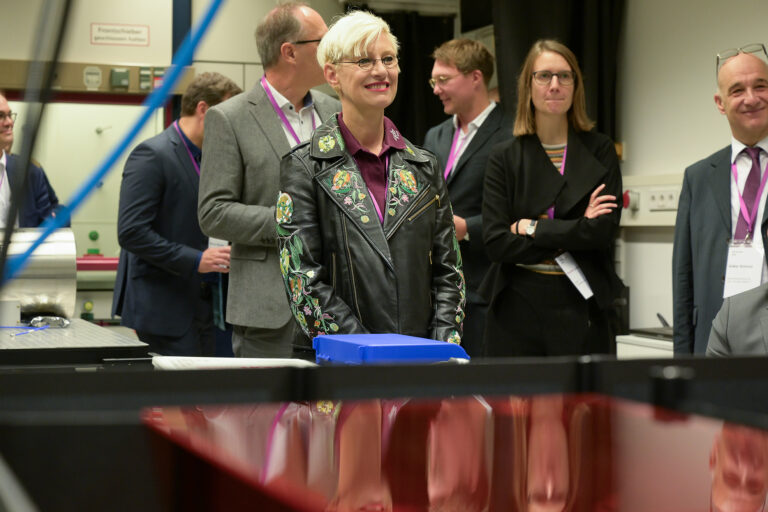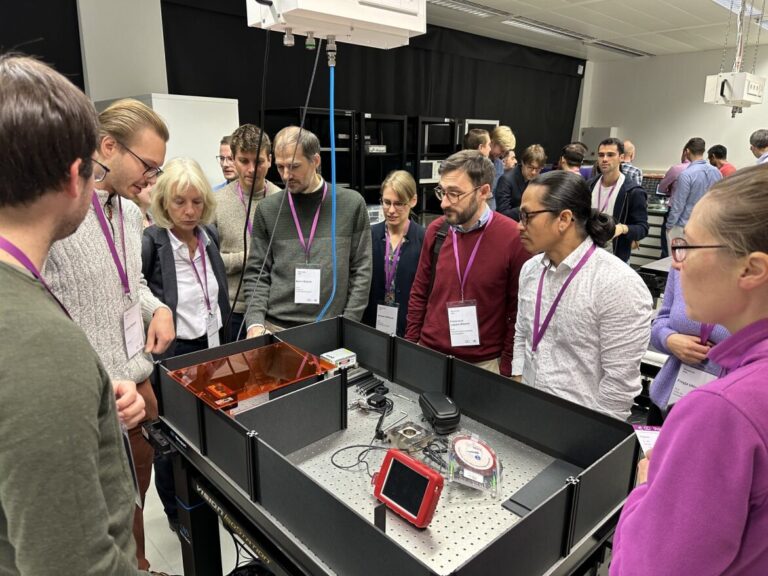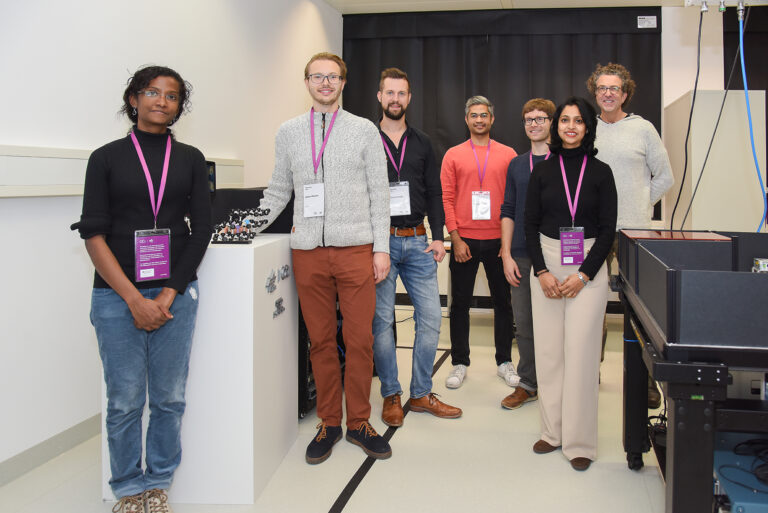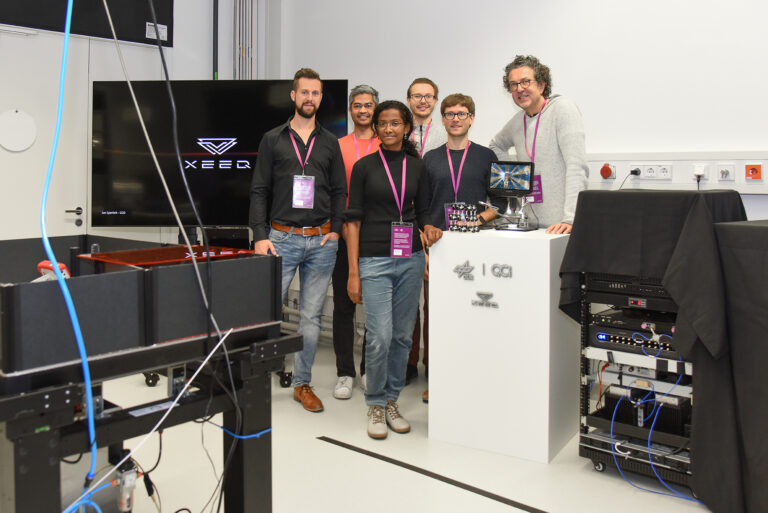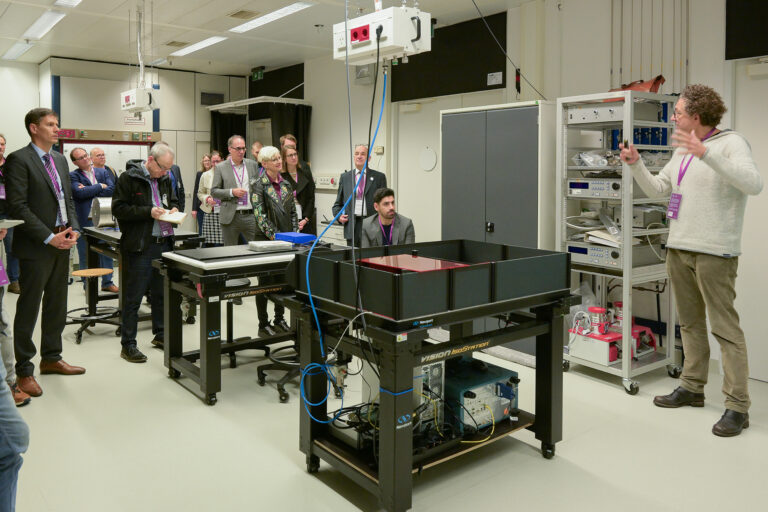 © Photo credits and news source: DLR-Quantum Computing Initiative / eifertfotodesign.de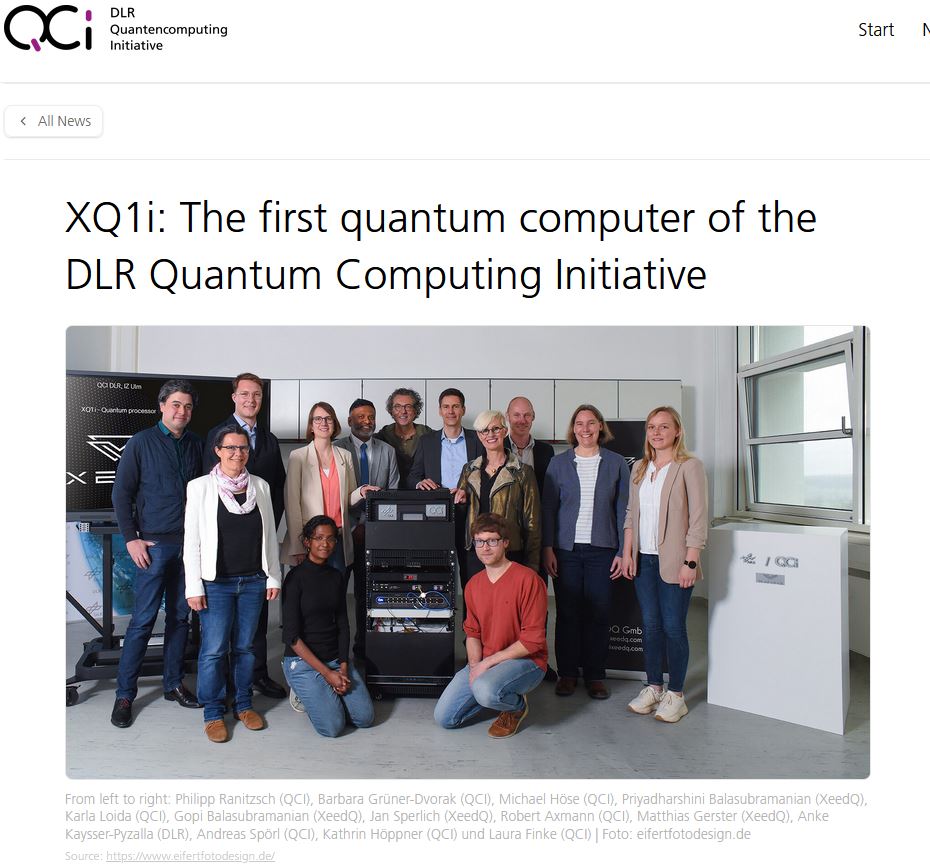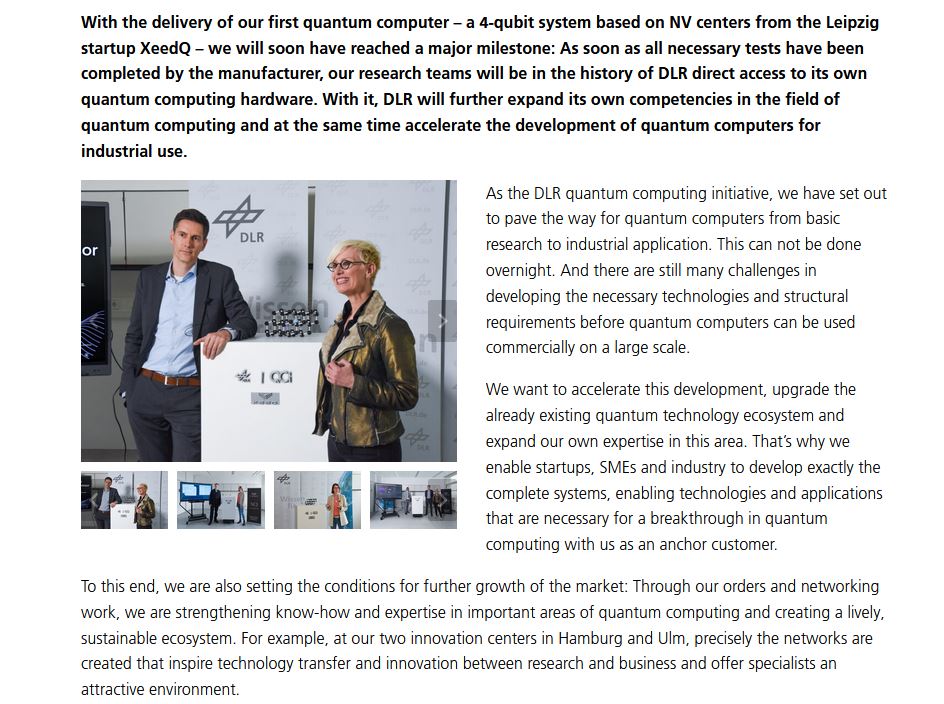 The German Aerospace Center (Deutsches Zentrum für Luft- und Raumfahrt; DLR) awards 30 million Euros to XeedQ GmbH for building a unique quantum computer.
Leipzig, GERMANY, 13 December 2022 – XeedQ GmbH wins a 30 million Euros contract from DLR for building a scalable quantum computer by 2026 at the DLR-Innovationszentrum in Ulm, GERMANY.
Quantum computers could solve certain complex problems that conventional computers cannot solve (or cannot solve in a reasonable time) efficiently in terms of energy and cost.
XeedQ GmbH aims to build such a quantum computer, funded by the DLR Quantum computing initiative of the Federal Ministry for Economic Affairs and Climate Action (BMWK) aims to help in creating a vibrant quantum computing ecosystem in Germany.
XeedQ uses diamond NV spin-based quantum bits (qubits) for its quantum processors. While the company offers a few qubit devices already, Dr Gopalakrishnan Balasubramanian, CEO of XeedQ explains: "at the DLR-Innovationzentrum in Ulm we will be developing a novel technology that ensures scaling up of the systems to large enough quantum computing powers while also being simple and practical enough to be compatible for the mass-markets."
As part of the DLR Quantum Computing Initiative, the construction of scalable and error-correctable quantum computers with more than 32 qubits should be complete after four years. "All systems will be integrated and operated in the laboratories of the DLR Innovation Centre in Ulm," says Robert Axmann, Head of the DLR Quantum Computing Initiative (QCI). "DLR is building a quantum ecosystem where research, industry and start-ups complement each other. The DLR Quantum Computing Initiative pursues a range of technological approaches in order to evaluate and use them for a wide range of applications."
The mission of XeedQ is to provide high-quality quantum information processing systems for entrepreneurs and industry partners alike: to innovate and integrate the quantum advantages readily into their products ranging from cutting-edge technologies to even learning quantum programming and algorithm design.
The roadmap is designed such that XQ-series products are released periodically with increasing qubit numbers and performances, with a goal to reach 256 qubits or more by 2026 and to deliver ultra-high quantum powers by 2030.
"This award from DLR is a great opportunity for XeedQ.  We are proud to be part of the DLR Innovation Centre in Ulm and to have the possibility to leverage its scientific resources to develop a scalable quantum computing technology, standardized and ready for industrial-scale production of quantum processors that is made in Germany", says Jan Sperlich, CCO of XeedQ.
Although it is possible to own a quantum computer, XeedQ's vision is to make their quantum computing devices affordable enough to be soon on your wish list for Santa! Merry Christmas and a Happy new year from Leipzig, Germany.
contact: media@xeedq.com     
Founded in 2021, XeedQ GmbH is a Leipzig-based German deep-tech company providing diamond spin-based quantum processors for early adopters. With this 30 million Euro award from DLR-QCI, XeedQ will develop a scalable quantum processor technology and bring quantum computing to everyday life.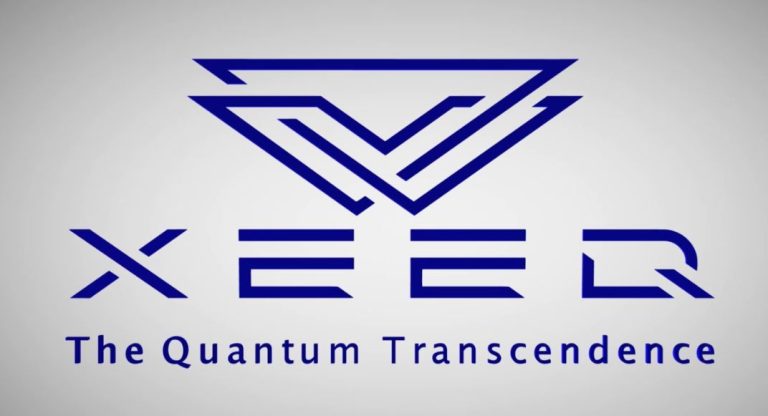 The DLR Quantum Computing Initiative (QCI) brings together start-ups, industry and research with the aim of jointly building quantum computers. The funds for this are provided by the Federal Ministry for Economic Affairs and Climate Action (BMWK). In this way, the economic and industrial foundation for a quantum computing ecosystem is being created at the DLR Innovation Centres in Ulm and Hamburg.
Nitrogen-Vacancy (NV) spins in diamonds have many exceptional qualities that one could wish for in a quantum bit. XeedQ uses them in their processor because they offer unique advantages like room-temperature operability, standardized qubits, a resource for error correction, energy efficiency and robustness in addition to high-quality quantum functionality even in small office home office (SOHO) settings.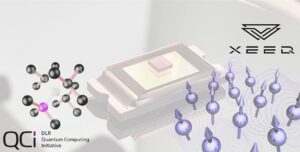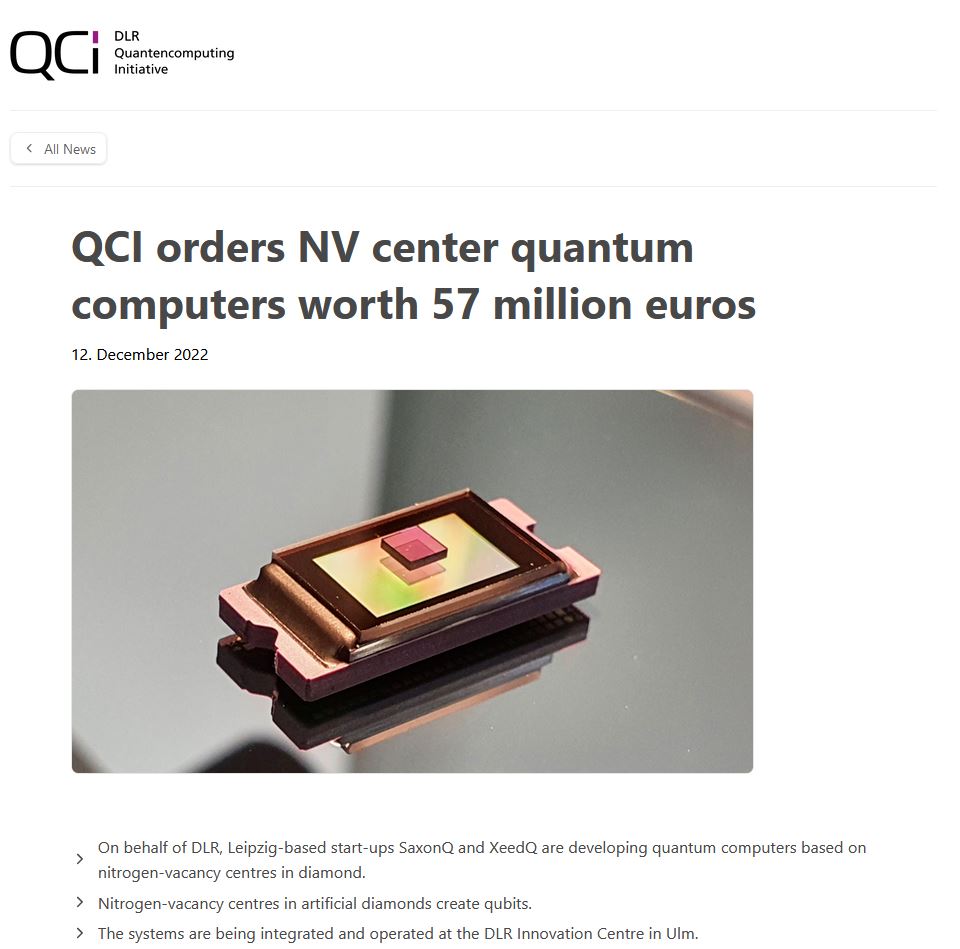 Game-changer in quantum computing: Mobile quantum processor from XeedQ
PRESS RELEASE
December 3, 2021
Leipzig, Germany – XeedQ GmbH unveiled today the world's first mobile quantum processor and set new standards in quantum computing on size, mobility and energy efficiency.
This first-in-market mobile quantum processor XQ1 system is a 4+ qubit processor made from spins in diamond. The device is functional at room-temperature, powered from a wall socket and rugged to operate in an office or home environment. In an eco-system dominated by room-sized, power-hungry quantum processing devices, the XQ1 is a game-changer: it is mobile, green and breaks the barrier to widespread adaptation of quantum processors today into value-chains to be prepared for tomorrow's opportunities and challenges.
"The genesis of XQ1 came with a core idea that for any impactful revolution the technology should be viable, scalable and sustainable. Solid-state spin-qubits in diamond function exceptionally well in ambient conditions, so naturally, we were able to innovate the rest and break free the mind-block that quantum processors need to be tied down in research labs" said Dr Gopi Balasubramanian, CEO and Co-founder of XeedQ GmbH. "Currently we offer XQ1 a 4+ qubit system for customers to try hands-on, order and integrate the quantum-edge into their needs today, and upgrade to higher quantum-compute-powers when they become available. Our product roadmap for the next years ensures a constant computational edge in this eco- system and deliver 256+ qubit quantum processors by 2026 and ultra-high compute- powers before the turn of the decade without compromising on mobility, sustainability and energy efficiency."
XeedQ GmbH based in Leipzig, Germany has a strong technology and business team to enable this revolutionary DeepTech from hype to game-changer or a dream to reality. XeedQ believes that the most disruptive innovations of the quantum computing revolution would emerge from unknown technopreneurs working from their garage or a dorm; very similar to the dawn of the IT revolution. Here, XeedQ GmbH mission is to deliver practical quantum-edge to these innovators and early adopters to give a head start and catalyze their "next-big-thing". The constraint-free operation of this technology together with the green and mobile aspects brings the quantum advantages open to wider prospects in every-day-use than previously imaginable. This also permits XeedQ to address a much broader customer/innovator base than traditional quantum computing vendors. It is not an overstatement that XeedQ GmbH is poised to play a pivotal role in the dawn of a quantum revolution and reshaping society and life as we know it.
Contact:
media@xeedq.com